News
Xmas wishes and our plans for 2022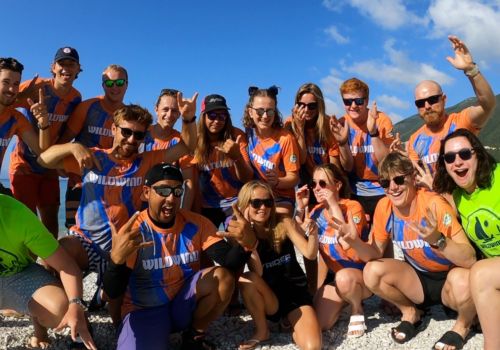 First of all, the Wildwind team would like to wish all of our friends and guests a wonderful Christmas and New Year. Above all we hope that you are and will remain in good health through and beyond the current difficult times.
While many plans are obviously on hold at the moment, we thought that you might like some positive news. We were extremely happy that none of our clients tested positive on holiday with us in either of the past two years and feedback from our guests was really welcome as our team had put in an immense effort to make sure that our guests had a truly wonderful holiday.
Our Vassiliki centre is expected to be open as of the 1st May, we will be publishing our prices early in the New Year – at present we are just waiting for British Airways to confirm details of our flights. Meanwhile you are welcome to 'pencil-in' any advance booking without any financial commitment. Simply call any of the office team on 01992 879774 or email info@wildwind.co.uk.