News
Seriously Improve your sailing - read on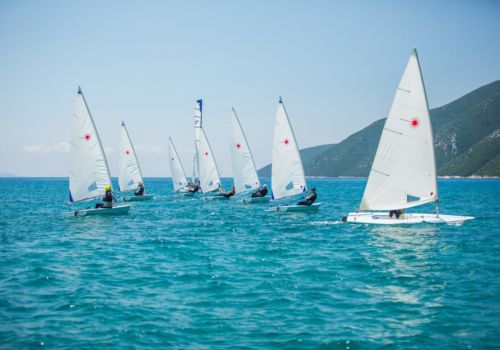 If you are seriously looking to improve your sailing skills to a higher level then read on…
We have teamed up with Andy Rice and his awesome 'Road to Gold' coaching programme to give Wildwind clients an opportunity to access three excellent and informative online coaching sessions for free - AND if you suitably impressed and want to sign up for the entire programme Andy is offering our Wildwind friends a $100 discount AND, if you book a summer holiday with us during the month of April we'll match that with a further $100* off!
Before you even consider joining the Road to Gold programme Andy why not watch the free coaching sessions that come with this exclusive special offer including.
1. Control: Nail Your Boat Handling
with Olympic medallist, AC helmsman and ex-Wildwind instructor CHRIS DRAPER
2. Direction: Successful Strategy
with one of the world's top catamaran sailor, Olympic medallist & winning America's Cup skipper GLENN ASHBY
3. Focus & Energy: Out-Plan the Opposition
with 3x Olympic medal-winning windsurfer BARBARA KENDALL
All you need to do to get started is click here.
Road To Gold is the collaboration of top coach Hamish Willcox and sailing commentator Andy Rice. Hamish is a 3x world champ in the 470, but recently you may know him as the Olympic coach to Kiwi duo Pete Burling & Blair Tuke. Hamish and Andy's mission is to get elite sailing knowledge in the hands of all, to help sailors step up their game and climb the leader-board. Developed over countless America's Cup and Olympic campaigns, the Road To Gold program is a step-by-step method for structuring your season like a world-class campaign, setting the right priorities in order to make predictable progress on the race track. Since launching at the end of 2020, hundreds of competitors from every level of the sport have joined the program, from dedicated 'weekend warriors' and sailors competing at national level, right up to full-time Olympic campaigners and professional racers.