News
See What's Streaming! Live with Wildwind this week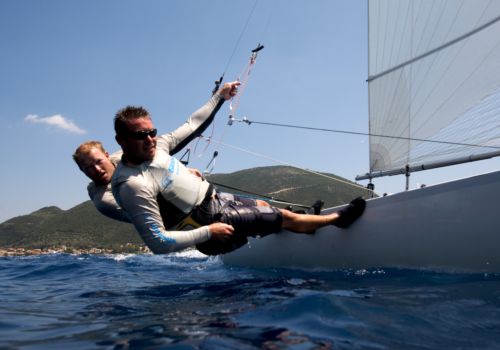 No real change from last weeks analysis of the Covid situation. Greece, with its excellent response to the virus is still planning on opening up in July with sensible protections. With our existing overseas team Healthy Options is equipped to open as soon are given the go-ahead - and we are aiming for July 1st even if that is only for visitors already in situ in Greece!
Whatever happens we will be ready.
ONLINE THIS WEEK
Our 2020 season opened last Sunday evening with Joe's and Amy's online Welcome meeting from the Melas hotel.
To our absolute amazement hundreds of you tuned in and Tuesday's live BBQ session (thanks again Joe) received well over 5000 views!
Take a look at the Wildwind Facebook page and you'll be able to catch the next productions to keep you in touch with us in Vassiliki. Here's what's in store this week.
Here's what's in store this week.
It is still early days and much is uncertain, but it may well end up being that actually going on holiday to Greece, especially Lefkas, is one of the safest things to do this summer. We will keep you informed as soon as we have any more reliable information. Always check our website for the latest information.
BBQ Tuesday 1900 hrs UK time (2000 CET, 2100 Greece) LIVE including Special Guests on the Wildwind Facebook page
(Can be seen after the event but not the same as watching all the comments and love come flying in)
Joe's Vassiliki end of the road to end of the village bike ride multi cam with live commentary on Youtube channel
Here is one of the all-time great scenic bike rides on Lefkas/Lefkada island – the Two Towers. Join Joe for a little over an hour in the saddle with unique insights and blow by blow commentary.
For the full list of Joe' sailing and instructional videos on his Joyrider Channel
Feeling a little uptight? Tune in to Karen's (Joe's partner and esteemed yoga teacher) for her regular Friday 'Stretching for Sailors' class, Here's last week's edition