News
New route into Vassiliki?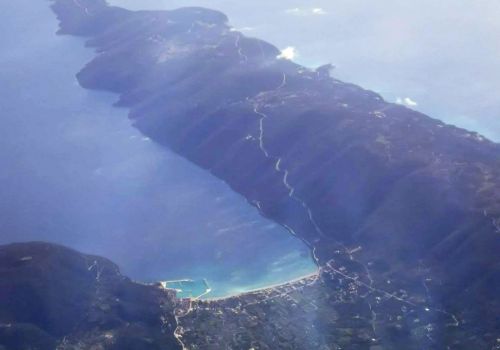 Preparing for the season nice and early some of our staff flew into Athens on Tuesday evening - foolishly they forgot to bring their parachutes otherwise they could have skydived into Vassiliki and saved themselves a five hour minibus trip! Looks like there was a decent cross-shore brewing as well!
On a slightly more serious note, the advance team is now in Vassiliki and we'll be ready to open on time no matter what.
The European Union yesterday agreed a framework in which a combination of vaccination, proof of antibodies or testing will allow travel and tourism within the EU and Greece is still preparing to open on May 14th.
We are still awaiting further news and clarification from the UK Government in early May as to how and when UK residents will be able to travel so please bear with us until we have more concrete information at our disposal.
Those who joined us last year will already know that Lefkas and Wildwind/Healthy Options was an exceptionally safe environment for summer holidays with no cases of Covid last year, on our holidays or any of our flights and we are expecting to maintain our enviable record of giving our clients a wonderful experience both on and off the water.