News
Lefkada voted the best Greek Island by WHICH Magazine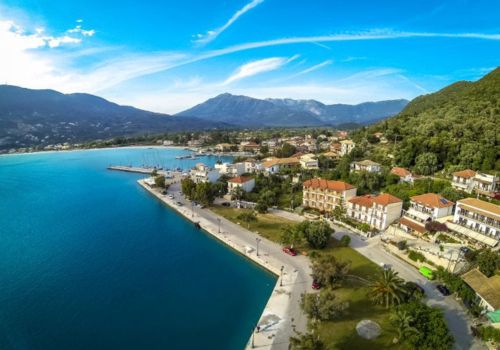 Wildwind base Lefkada has been voted the best Greek island by WHICH consumer magazine. It topped the poll with an overall score of 86% and 5* ratings for having the best scenery and peace and quiet with low tourist numbers.
It beat the two most celebrated premier islands, Santorini and Mikonos, hands down with double the ratings for beaches and food and drink. This 'lesser known' island was described as 'virtually unspoiled and still typically Greek' and praised for its 'stunning scenery'.
Toppling these giants for the top spot is no small feat as they both have outstanding international reputations. Santorini has long held the crown as one of the most beautiful islands in the world, let alone in Greece. It is the romantic honeymoon destination of choice thanks to its stunning scenery, spectacular vistas, panoramic sunsets and natural beauty. WHICH readers scored our beautiful island of Lefkada as having equally breathtaking 5* scenery.
Mikonos, meanwhile, has been an 'A' lister hot spot since the 1960s with Marlon Brando, Elizabeth Taylor and Sharon Stone gracing its shores but its reputation as the preferred haven for private jets and yachts has built over recent years for the likes of Leonardo DiCaprio, Alessandra Ambrosia and Mariah Carey.
Wildwind clients have been keeping this jewel in the Ionian Sea a closely guarded secret for over 30 years and quietly cherishing its phenomenal beauty.