News
Last call for Vassiliki speed weeks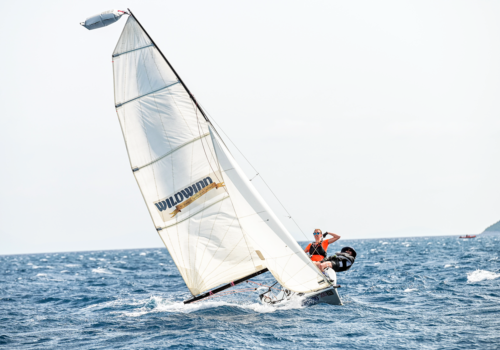 Now less than 2 weeks away the Vassiliki Speed weeks are almost upon us.
If you have not yet booked your place and you are able to get away at short notice this week looks to be an amazing experience for anyone wanting to know how fast they are really going!
We've just taken delivery of Velocitek's speed pucks which will be mounted on your boat so that you can see immediately your speed and your best ten second spurt will be recorded and placed onto the leader board every day with fun prizes across a selection of classes.
And, of course, our expert instructors including cat master Joe who has recorded a speed of over 25 kts on a Hobie 16 will be at hand to give you tips.
Classes:
Overall
Fastest cat that's not a Hobie 16
Youth catamaran (under 16)
Fastest Dinghy
Fastest Laser
Fastest Zest (under 16)
Fastest Zest (under 12)
This is open to all Wildwind clients and anyone else able to bring their own boat to the event. No racing experience needed - you just need to know how to sail fast in a straight line.
If you keen to join us, we have a very few places left but we may be able to offer some attractive last minute prices based on rooms allocated upon arrival and that may involve a room change mid week. Call us for latest availability.
During the Speed Weeks our full regular programme is available as well.