News
It's just a question of time!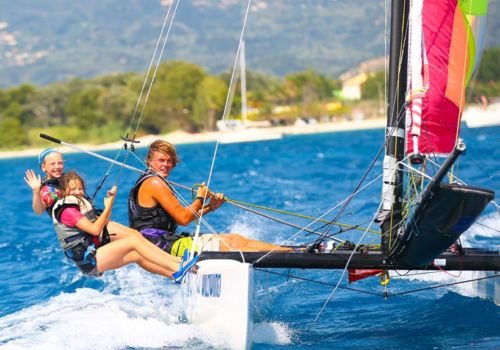 No doubt you'll have heard that the Greek islands have not yet been added to the UK Green travel list. This is altogether disappointing and surprising and at odds with the judgement of other European governments who have deemed the Ionian a safe destination for holidaymakers, Our centre has been open since 15th May with guests from Germany, Belgium, Sweden ,the Netherlands and Israel already enjoying themselves immensely.
As you know we opened successfully last summer without any Covid cases at Wildwind . Infection rates on Lefkas are currently negligible (the past four days have seen nzero cases on Lefkas) ` and the Greek Government have confirmed that they expect all local residents of all Greek islands to be vaccinated by the end of June. Given the large percentage of the UK population that will have been vaccinated by then too, we certainly expect that the Green light will be given on the next UK Govt review towards the end of June.
* as of 17th June
Holidays using our British Airways UK charter flight will not now operate until at least the 11th July but other flights are still currently operating so if anyone wants to join us in Vassiliki in June under the Amber travel protocols we are offering significant discounts. Please contact our UK office for details.
PS Joe, who as many of you will know, has been our brilliant beach manager for the past twenty five years, hosts an excellent catamaran and dinghy Youtube channel and has already posted a couple of videos from this season. Here's Joe inducting one of our new staff members onto the classic Hobie 16 and achieving a speed of 24 knots! There's a huge selection of videos both instructional and entertaining on his Joy Rider TV channel.
Looking forward to seeing you later in the summer.