News
Enjoy a Wildwind party in the UK - This weekend at Poole Yacht Club.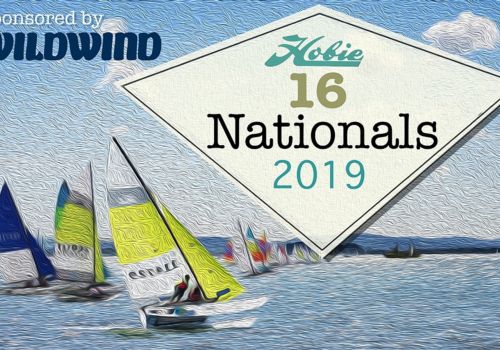 We are proud to sponsor the return of the Hobie 16 Nationals Championships at Poole. It seems fitting that Poole Yacht Club is hosting the event. The very first Hobie 16 Nationals took place at Poole in 1978, and now 41 years later the regatta has returned to the club. The Hobie 16 fleet at Poole Yacht Club has been steadily growing over the last two years, and the regular Monday racing has provided members with a great couple of seasons. Now that the fleet has found its feet, they are keen to get involved in the wider Hobie community and get some national racing going again.
The regatta promises to be very exciting with many of the old Hobie 16 Champions returning to race again alongside some sailors who are fairly new to racing on Hobie 16s. We are also welcoming some talented sailors from the Hobie fleet at the Royal Channel Islands Yacht Club in Jersey. The wind forecast at this point looks good, and we are keeping our fingers crossed for some twin-trapeze action. The regatta will be filmed, and we will share the footage and the results with you soon afterwards. In the meantime, if you would like any further information - visit the event website
Wildwind are pleased to be sponsoring the event with a live band who will be familiar to many of you from our regular live music nights in Vassiliki. Andy Lewis has been playing at our Tuesday and Thursday evenings for several years.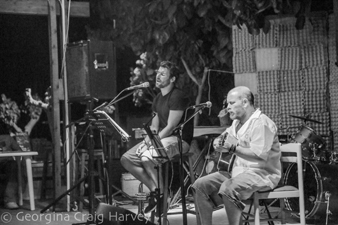 You are invited...
Wildwind clients old and new are invited to join us for the Saturday evening party which starts at 7.30pm. The event is free for Wildwind clients and food is available to purchase from the bar. If you would like to join in, please email hazel@wildwind.co.uk to let us know that you are coming. We would love to see you there
"I fell in love with the Hobie cat back in the early eighties and spent much of my spare time driving from my job in London down to the South coast as soon as there was a decent wind forecast. After a few years of racing at National and International events including a 727 mile non-stop race in Florida, I decided to take a sabbatical and drove to Greece in a VW campervan towing a Hobie 16....and that's how Wildwind was born as I fell in love with Vassiliki! So, it is indeed a pleasure to be sponsoring the revival of the Hobie 16 class in the UK - and I hope to see many friends at the Saturday party if you can't make it for the entire weekend's racing." Simon Morgan, Wildwind's Founder.