News
Bookings open for 2021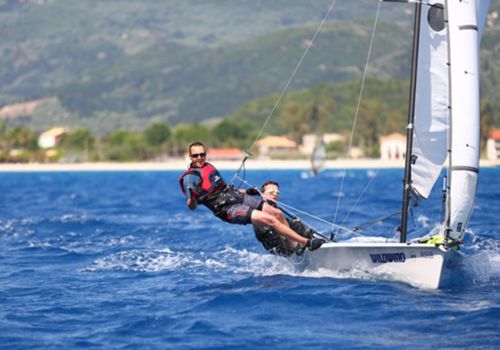 Greetings from everyone at Wildwind. We hope that you are all keeping healthy and staying positive during the latest UK lockdowns.
This time last year we were celebrating winning our British Travel Award and our advance bookings were the best we had ever seen. Then Covid-19 came along and, like most holiday and hospitality businesses, we were affected and unable to operate our holiday programmes until the late summer.
Nonetheless, thanks to our amazing teams both in Greece and in the UK, and with more than a little help from our Greek hosts, we did open: on July 1st for guests from continental Europe and on July 19th for our customers from the UK, Those that were able to travel were highly delighted by the quality of the holiday experience we were able to offer, given the unprecedented times we were all experiencing.
For many clients it was simply appreciated that we did operate and tried to fulfil their much anticipated holidays, particularly when other companies had shut up shop for the whole summer. The good news is that having opened for 2020 we had no Covid-related issues at all either at Wildwind or on our flights - and the health protocols necessarily followed ensured everyone's safely with little impact on enjoyment.
Of course not everyone was able to travel and for those who couldn't, or chose not to, it was equally appreciated that there was no quibbling on our part if they cancelled: within a matter of days they were given prompt refunds or credit vouchers as preferred.
We are now delighted to announce that our 2021 season will open on 2nd May. Even more good news is that we are keeping our prices the same as published in 2019 and 2020 for bookings made by December 31st This isn't a marketing 'gun to the head' - just a long hard look at our business accounts. Sadly, as a small company, we can only afford to hold our prices until the end of the year given the impact of Covid and Brexit on our cost base so there will be a new price list issued on 1st January. This means that despite the uncertainties we have managed to keep our prices the same for the past two years.
Many of our regular guests who were unable to travel in 2020 are keen to get away next year as well as those that did travel and so we are already experiencing high demand for our summer 2021 holidays and strongly recommend early booking to avoid disappointment - especially for peak season or if you would like to book specific accommodation. For those already holding advance reservations we will be contacting you in the coming days, if you haven't already heard from us.
Whilst we all hope for a return to more normal times next year, and recent news of vaccines is encouraging, realistically we have to anticipate that Covid-19 is still going to have some impact on our lives in 2021. This means holidays will probably still involve adherence to health protocols both when travelling and in resort. Whilst potential health protocols for 2021 are clearly unknown at this stage our experience in 2020 means we are confident in our ability to protect the welfare of our clients and staff.