News
A letter from Wildwind to our guests (updated)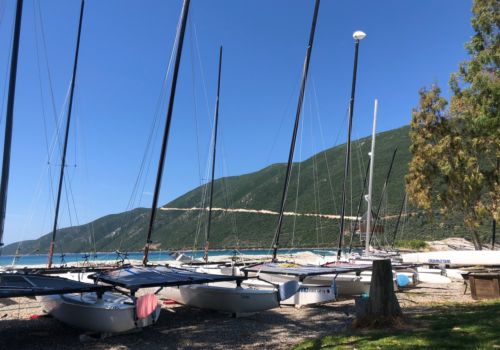 We hope this finds you in continued good healthy and heart during these challenging times. We would like to give you this update with the latest information on your Wildwind 2020 holiday.
As you are probably aware, Greece has managed the Covid crisis better than most countries in Europe and there are currently no cases on Lefkas Island. The Greeks are carefully controlling the situation, with certain restrictions and protocols in place to protect both locals and visitors, but life in Vassiliki is slowly returning to normal.
Greece will be welcoming visitors as of 1st July and so we will be opening our centre then to residents of the European Union and we hope to welcome clients from other countries as soon as we get the appropriate go ahead.

Greek Government guidelines for arrivals at Greek airports after 1st July currently state there may be random sample tests but no quarantine conditions imposed on tourists. There will be some health and social distancing protocols in place for everyone's protection but these are limited in nature.

The centre is already up and running (see photo!) and we look forward to seeing you in the sunshine shortly!
John Howell
Wildwind UK