News
2019 prices held for 2020!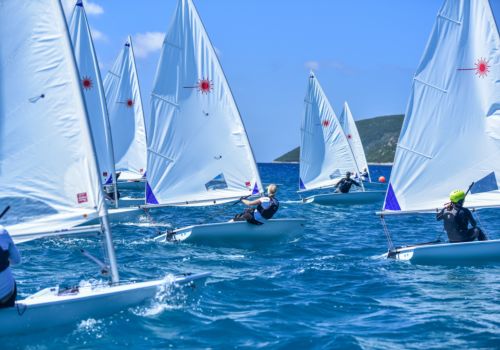 Just a very short note to say that our 2020 brochure* is now available on-line you'll see that we are currently holding our prices at 2019 levels.
What's more we are also guaranteeing that if you book by the end of January we will refund any difference if a like for like holiday is subsequently offered at a lower price. In an uncertain world we can't say any fairer than that.
Also…New for 2020 Season
New Double Discount for Kids between 6 and 12 years old
SPECIAL DATES FOR 2020.
Laser Training Weeks May 3rd, 10th and 17th (with regatta 22/23rd May)
Catamaran Training Week May 17th
Ionian Regatta 3rd week of September
Mauritius Offer ends soon. Our 10% offer for holidays in Mauritius ends on the 31st December. So, if you are thinking of grabbing some winter sailing sun at our wonderful base in the Indian Ocean do book up soon.