News
Merry Christmas from the Wildwind Team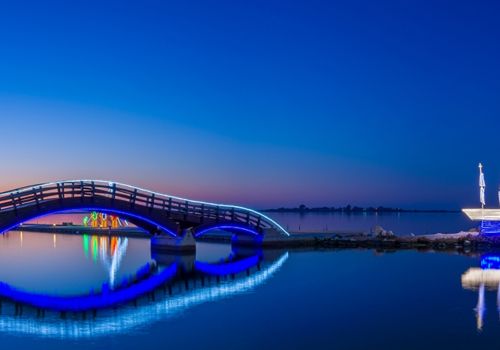 The Wildwind Team would like to wish you all a very Merry Christmas and a Happy New Year, wherever you are in the world!

Merry Christmas from Greece
According to Christmas tradition in Greece, the patron saint of the holiday is Saint Nicholas, who is also the protector of sailors, obviously extending to our Wildwind families and friends!
His clothes are said to be drenched with brine, his beard drips with seawater, and his face is covered with perspiration because he has been working hard against the waves to reach sinking ships and rescue them from the angry sea. Greek ships never leave port without some sort of St Nicholas icon on board.
For this reason, you will often see boats decorated with many sparkling lights, rather than the traditional Christmas trees. The Christmas season in Greece begins on December 6th, which is Saint Nicolas day and ends on January 6th, which is the Feast of the Epiphany. Celebrations really pick-up from the 20th of December, as Christmas day gets closer.
Merry Christmas from Mauritius
Christmas Eve is celebrated in various ways in Mauritius' multi-ethnical society. While some would rather enjoy the Christmas frenzy in the relatively crowded and highly animated nightlife in towns, more traditional and dedicated Christians would be attending midnight mass while other families would be having a normal evening with a typical Mauritian Xmas dinner- usually a BBQ or something special!
Western traditional dishes like stuffed turkey and Christmas pudding are slowly entering the Mauritian culture. As usual, the night of December 24 in the Mauritian families is all about gifts and many also set fireworks at midnight. As in most of Europe, Christmas gifts are Gare opened in the morning on Christmas day and most kids very wisely believe in Father Christmas. Christmas day is a public holiday marked by family gatherings at home or at the beach. Dishes normally depends on religions, cultures, and tastes.
We wish you all an absolutely wonderful Christmas and a superb 2019.
Simon, Joe and the entire Wildwind team.