News
If you sail Lasers this is for you…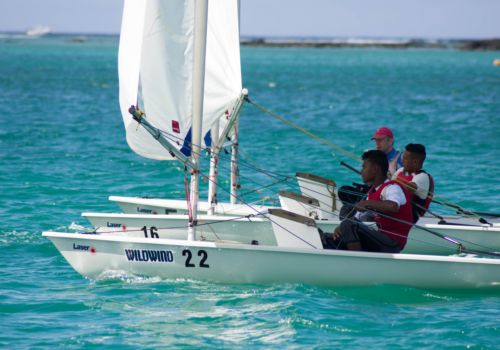 Over the years our Laser training weeks have been so successful that this year we have had to put on an extra date in Greece AND for the first time we are also organising Laser training and one on one coaching at our exotic base in Mauritius.
For anyone wanting to see a rapid improvement in their Laser sailing these weeks are a wonderful way of kicking off the summer season.
Open to anyone with at least a season's club racing experience or equivalent the dates for the courses are:
Mauritius – limited to 5 participants
March 22nd, April 13th and April 25th
Courses in Mauritius are run by our resident Laser expert Helmsley Lim Sik Fang, twice Mauritian National Champion and twice 2nd in the Indian Ocean Championships. Helmsley is only 19 and pretty much learned to sail before he could walk and his personal touch has led to wonderful feedback from our clients here.
Prices in Mauritius from £1695* including flights, overseas transfers, accommodation on a half board basis full access to our equipment and instructors. *as of 27th Feb.
Greece – limited to 12 participants
May 3rd, 10th and 12th – only limited places now available
NEW COURSE - June 7th
Courses in Greece are run by Guy Rivington, one of our most praised instructors in the 2019 season in Vassiliki. With over 6 years' coaching experience and going to sailing clubs round the UK to do race training Guy uses techniques he experienced back in the national squad from the best coaches. He understands what is needed to improve efficiently and effectively for your own personal level.
Prices in Greece from only £799 including flights,overseas transfers, accommodation and as much sailing and instruction as you can handle.