News
Travelling from Ireland or Scotland? A five star offer for you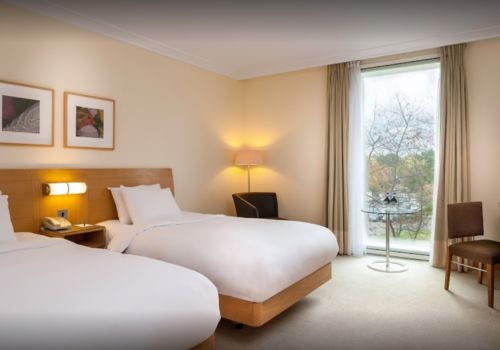 Good news if you live in Ireland or Scotland. Wildwind is now offering free supplemental flights to London and accommodation at the Hilton Hotel in Gatwick during the early weeks of the upcoming school holidays!
Unfortunately, there are no direct flights from Scotland or Ireland to our local airport in Greece, Prevesa. The bulk of our charter flights are with British Airways on Sundays leaving London Gatwick at 8am (arriving in Greece at 1pm) and returning at 4.35pm (you'll leave from Greece at 2pm). This means that most of our clients travelling from Scotland and Ireland will need to stay overnight in London in order to make the morning outbound flight. Usually, you will have a convenient onward connection on the return portion of your journey.
There are very good low cost flights to Gatwick from a number of regional airports including Glasgow, Edinburgh, Belfast and Dublin. We recommend to stay the night in London and have a night on the town at the start of your holiday. We made a deal with the Hilton hotel near the airport to offer Wildwind guests discounted rates – please click here for booking details.
During the period of June 30th to July 20th, we will pay for both your flight and your hotel accommodation at the Hilton or another hotel of your choice, up to a maximum of £200 per adult and £150 per child, on the basis of reimbursement of expenses for regional travel and overnight accommodation.
More information by calling the friendly booking team at 01920 444 091 or emailing info@wildwind.co.uk.