News
Youth Training with current world champion this summer
We are extremely fortunate to have the current 420 World champion, Bryony Bennett Lloyd working as a member of staff at Wildwind this season. Bryony has to return home at the end of June to compete in the SB3 Nationals - after that she is keen to return to Vassiliki but she also needs to raise funds for her 2020 Tokyo Olympic campaign in the new 49er FX class – so we are offering 4 lucky WW youths each week from July 6th to get personal instruction from Bryony – at a cost of £100 per youth per week to be paid directly to Bryony to support her campaign.
If you are interested in having your kids take advantage of this very special opportunity then please contact Simon Morgan, Wildwind founder, at simon@wildwind.co.uk in the first instance.
PS See Bryony on video at the ISAF Worlds 2013 here https://www.youtube.com/watch?v=AdQDLBLYZL8
11.100+
Happy clients
65% + Returning clients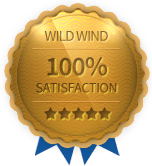 This was my first time at Wildwind and I can honestly say it was one of the best holidays I've had in a very long time
Book Now!