News
You just don't get this anywhere else!
What an amazing season so far – check out these pics and vids.
No need for words here – just enjoy a selection of our photographer Georgina's photos of recent weeks and a short video of our very popular foiling Lasers:
Marko riding the foiling Laser
11.100+
Happy clients
65% + Returning clients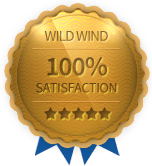 This was my first time at Wildwind and I can honestly say it was one of the best holidays I've had in a very long time
Book Now!