News
Vassiliki Watersports Festival 2013 will be wetter than ever
The Vassiliki Watersports Festival will this year be taking place from June 25-30.
The yearly festival includes windsurfing competitions, slalom, speed and freestyle, Sailing regatta with Open catamaran, Open Dinghy, Laser 1 and Yacht classes, Round Lefkas Island Bike race, Greek night, Miss Bikini competition and much much more.
Both Wildwind and Club Vass are offering packages for those wishing to enter the competitions.
If you are interested in entering, please see the Festival's website at www.vassiliki-watersports-festival.com
11.100+
Happy clients
65% + Returning clients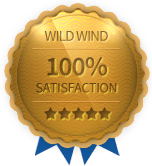 This was my first time at Wildwind and I can honestly say it was one of the best holidays I've had in a very long time
Book Now!